Stop rolling into the same ring with the same competition, fighting over projects that barely cover the cost of your monthly Sriracha subscription (...with clients who make you want to shoot Sriracha out of your nose!).
Why compete with thousands of other copywriters when you can sit back in your Eames leather lounge chair (*ahem* you know you've made it when your chair swivels 360°) and let the clients crawl over to you, scraping their nails on the hardwood floor, begging for your time?

Good news: you don't have to wait a decade to go from a Struggling Freelancer to a Fully-Booked Business Owner...
Sure, you could respond to yet another job posting on Upwork, cross your fingers, and wait to be chosen, or you could...
Wondering where all the cool-slash-NOT-cray-cray clients hang out? Are they lounging at the LinkedIn mansion or sipping hot cocoa in the Instagram hot tub? WHERE ARE THEY?!?!?
(...imagine if you had a VIP ticket to a private club—where the most lucrative leads flow like fat-free chocolate milk)

Not sure if you're charging enough, kind of in the ballpark, or selling your soul for turkey jerky?
(...imagine if you could define your packages and prices strategically, and finally feel confident on sales calls)
Tired of questioning your direction, next steps, and the whole "running a business thing"?
(...imagine if you could wake up in the morning knowing exactly what you should focus your time and attention on and finally feeling like you've got your Froot Loops lined up neatly in a row)
"Now what? I've landed a few copywriting jobs... but I have NO IDEA what to do next!"
Wanna be a legit copywriter?
You need to get serious about your business
(...and your oxygen levels)
You already know how to formulate a catchy headline, write CTAs that get a response, and string together words and sentences that make clients swoon.
It's all the other stuff you have to juggle... because most new copywriters don't think about their business as a, well, business.
They approach copywriting like a freelance gig and continue to struggle to grow their business on sites like Upwork.

Write great copy and the money will follow, right? If only it was that easy.
Now, if you're anything like us, you've probably asked yourself this question repeatedly...
Not because you've got writer's block or anything. Actually, most of the time the writing comes easy...
Why do some new copywriters barely scrape by while other copywriters are booked out three months in advance?
One thing we've noticed is that most of the Struggling Freelancers we've met have the talent to get started, but they quickly hit a ceiling...
And they have NO IDEA what to do next. So they end up surfing forums, Facebook groups, and job listing sites for short-term gigs that barely pay.
These Struggling Freelancers fall into a perpetual mindset of 'who am I to call myself a copywriter?'
And they say things like 'why would anyone choose to work with me over someone else?'
So they try to figure it out alone…
Reading all the books, listening to all the podcasts, buying every copywriting course, and attending all the networking events.
But even with all this extra knowledge, the problem remains...
Here's the biggest difference between the Struggling Freelancer and the Fully-Booked Business Owner...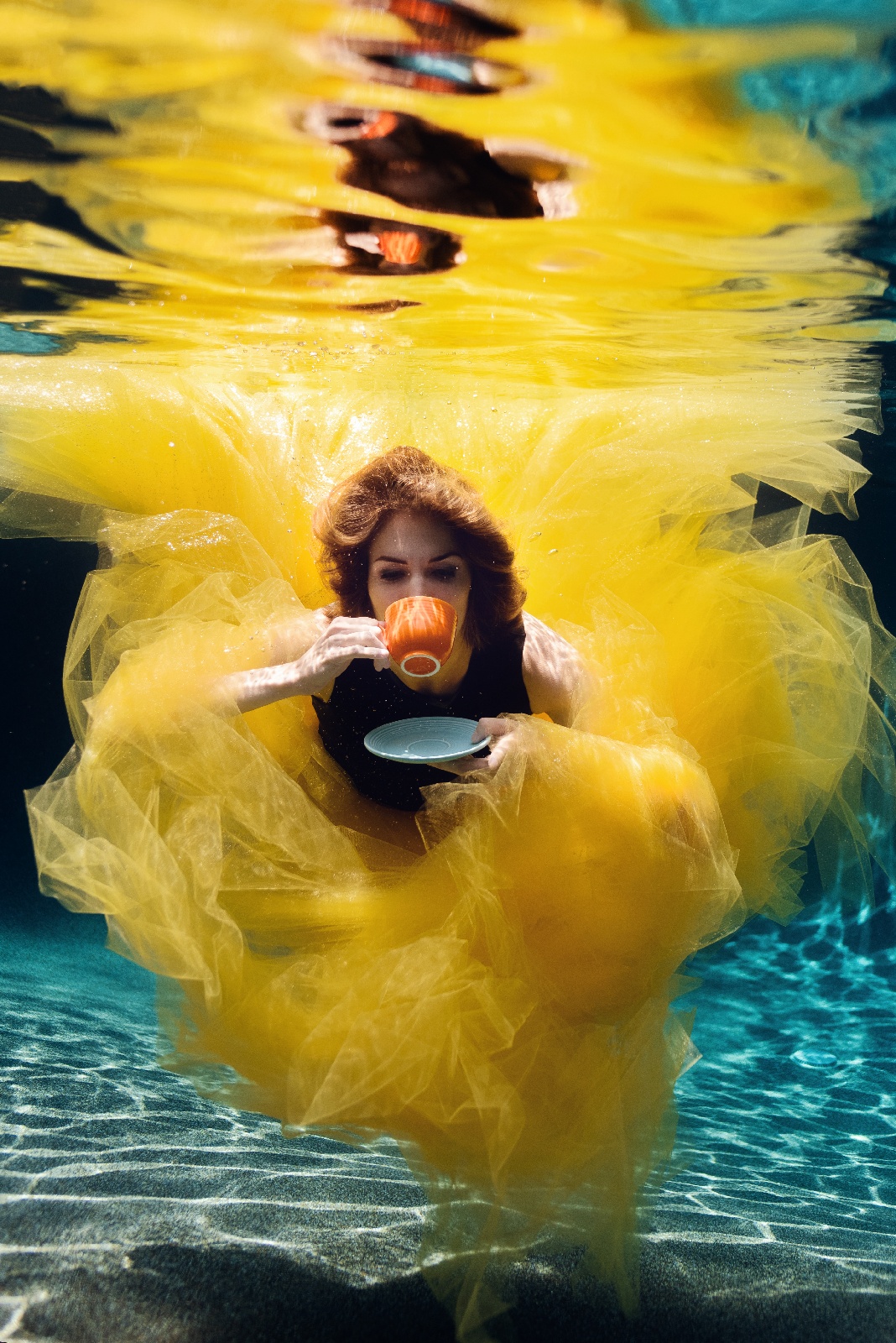 Doing more of what got them started, ISN'T the answer to getting to the next level... and attracting better clients with bigger budgets.
If the Struggling Freelancer wants to finally accelerate their business growth, they have to do things differently...
They have to ask themselves:
"What's next? What new service can I offer my clients? How can I add more value (and raise my rates)? How do brand myself and grow my platform?"

The Fully-Booked Business Owner, on the other hand, leverages a proven system—a system designed to kick-start your copywriting business, attract more clients consistently, and dramatically boost your confidence.

(The Accelerator will help you figure all this stuff out, so you don't have to question your next move again.)
BUT FIRST, who are these merpeople floating around on this page like they're hot fish?
Maybe you're wondering...
WHO ARE THESE PEOPLE?!? Are they mermaids or copywriters or WHAAAT?
I've worked as a Copywriter, Producer and Creative Director at various companies including FranklinCovey, Publicis, and Hewlett Packard. So I have "big company" and "agency" experience.
While I wouldn't exactly call myself a serial entrepreneur, I would call myself a cereal addict (Cocoa Puffs, anyone?).

Today I consult with a variety of technology and wellness companies to create effective landing pages, conversion funnels, and marketing campaigns at Brandstory Copy and Content.

In my "free" time, you might catch me riding my bike 200+ miles in a single day... because pain is fun.
I live next to the mountains in Salt Lake City with my wife, four kids, and a neurotic Westie.
And I work with this copywriter who refers to herself as 'The Hug Machine' (weird, right?)... have you met Kira yet?
How's it going? Rob Marsh here.
Rob's right... I am 'The Hug Machine'. And I specialize in personality-driven launch copy and help small business owners package their 'weird' following my signature Weird Trifecta Framework™.

In a previous life, I was an art major and ended up working with global brands like Estee Lauder Companies. I also led the marketing team for startups like ActionableBooks.com and global health nonprofits (what up, glaucoma and breastfeeding).
When I'm not hanging with copywriters, you'll find me running around the Capitol (trying my best to channel Claire Underwood) or attempting to play the violin with my daughter (it's our new thing, don't judge).

I just moved from Brooklyn to Washington, DC with my husband and two kids.
And I CAN'T WAIT to help you accelerate your business growth over the next few months...
Kira Hug in da house. Both a practicing contrarian and alliteration activist (...hiiii, you are my people).
days
hours
minutes
seconds
days
hours
minutes
seconds
Introducing
The Copywriter Accelerator™
A proven business system designed to give you the blueprint, structure, coaching, challenges & community you need to accelerate your business growth. So you can go from the Struggling Freelancer to the Fully-Booked Business Owner with us by your side, every step of the way.
*Slow Down To Speed Up*
(...that's what we say)
*PSSST! PAYMENT PLANS AVAILABLE*
Go from making "some money" to being contacted by Adidas for a project, like Eman Zabi...
"My average project price had gone up by 400% (no, not a typo), AND I was even contacted by Adidas for a project!"
"When I joined the Copywriter Accelerator, I had a vague, fuzzy idea of what I wanted to do, I was making some money, but not a lot.

By the time Kira and Rob were done with me, I had made back the cost several times over, I had a concrete idea of exactly who I wanted to target.
I can't recommend The Copywriter Accelerator enough. It has been one of the best business decisions I've made to date!"
How many Swedish fish are included
in your candy jar (yep, clearly we've committed to the underwater theme here!)?
(AKA WHATCHA GET INSIDE THIS PROGRAM?)
Access the Business Acceleration System designed specifically for copywriters
Business mindset

because it's about a lot more than copywriting

Choosing a niche

and dialing in your X-Factor

Creating profitable packages

your clients want to buy

Creating processes

for everything you do in your business

Pricing yourself effectively

so you get paid what you're worth

Managing clients

so they see you as a partner, not a vendor

Branding yourself

effectively so you stand out
GTFOT and get your offers in front of the right clients
This system includes the most critical eight components you need to build a resilient (and profitable) business as a copywriter:

You'll get unstuck and find the answers you need with us as you progress through all eight modules
Most courses force you to work solo, questioning your every move, and wondering if you're on the right track... or wasting your time. We prefer a more intensive, and oh-so-intimate approach to business development. That's why we've scheduled eight live 90-minute calls with you. As you work through your modules and bi-weekly challenges (AKA actionable worksheets), we'll provide real-time feedback to ensure you're making the progress you need to grow.
Personalized Feedback, Actionable Challenges & Advice Bi-Weekly via Group Coaching Calls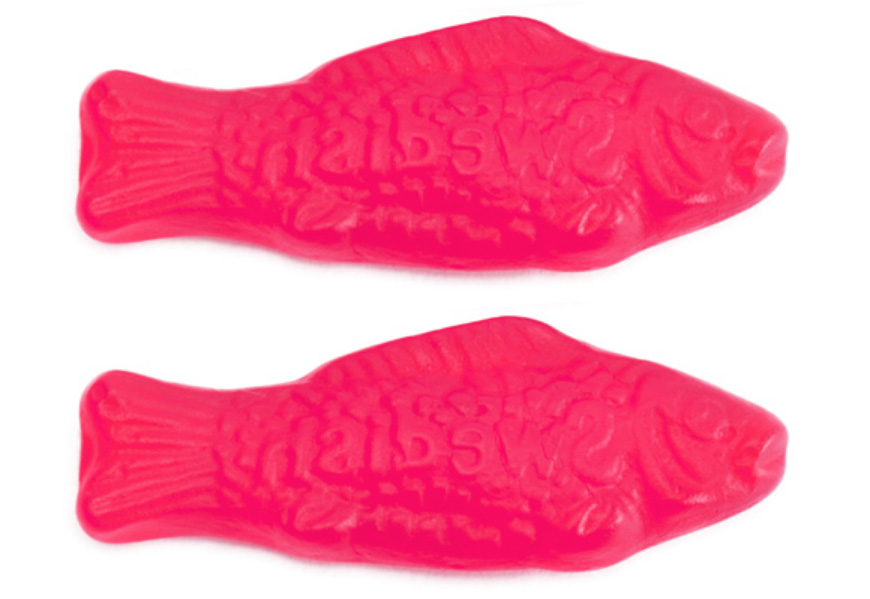 Get stufffff done with accountability groups and a private network of copywriters you can trust
Step into an intimate and totally private virtual Slack room to connect, collaborate, and critique each other's challenges (AKA worksheets). This is where ideas turn into profit and colleagues turn into besties. We'll also add you to a mini-accountability group with 4-5 peers so you can hold each other accountable throughout the entire program. (We don't guarantee friendship, but we do guarantee a no-drama-allowed policy, so the virtual walls of this tank are lined with positive vibes and a whole lot of trust).
Take advantage of daily feedback, critiques, and 'group think' for four months (it's like a mini-mastermind).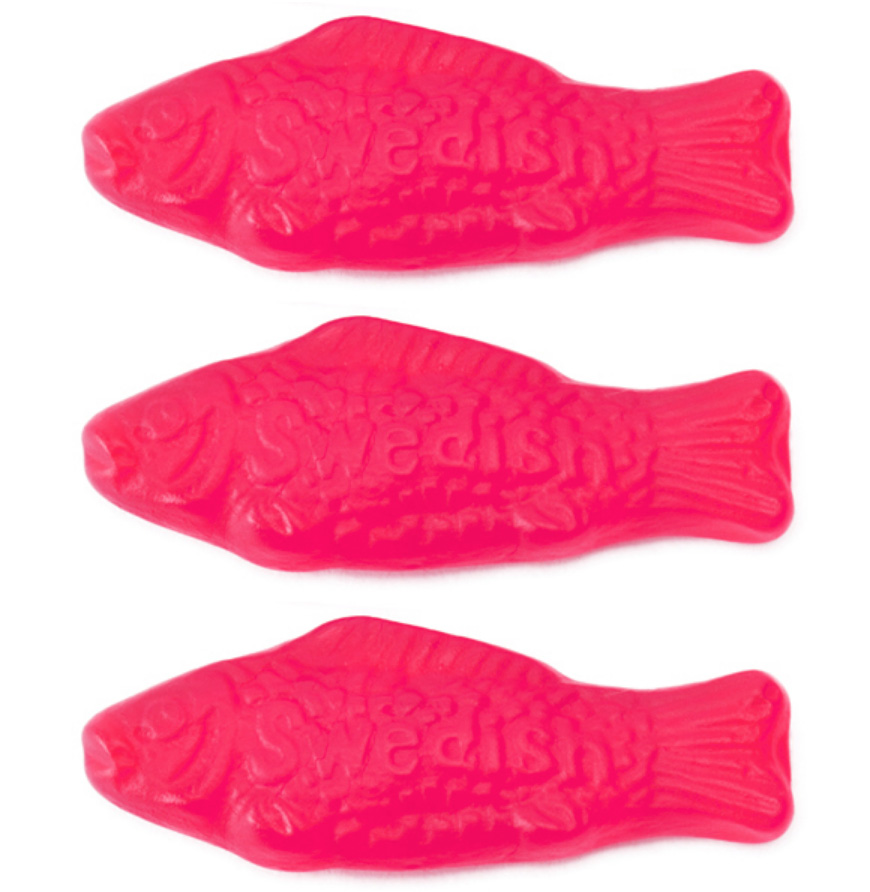 Oh yeah, we're inviting a few of our past Accelerator members back for private, never-been-heard-before Q&A sessions
Sit down with our celebrity copywriters (AKA past Accelerator members) and ask them questions you'd NEVER be able to ask, unless you were trapped in an elevator together. These are folks who rarely offer individual consulting sessions. We'll trap them in a room so we can extract strategic advice from a radically different angle.
Steal top business growth strategies & tactics from celebrity copywriters
IF YOU CAN RELATE TO
ANY OF THE FOLLOWING:
You're under pressure to GTFOT and create content, pitch yourself to podcasts, post on social media, brand yourself, and show up consistently online (...imagine if you could park your tush in front of only the dreamiest of clients and make them eat out of your Cheetos fingers)
You've maxed out ALL available hours in the day —and the thought of trading your time for dimes makes you want to give up and become a zookeeper instead (...imagine building a system that attracts a constant string of leads )
You're comfortable selling other people's stuff, but you're not-so-great at selling your services (...imagine if you could ask copywriters you trust & respect for pricing, positioning, process, and proposal feedback 24/7)
"The Copywriter Accelerator was the starting point for 99% of the glorious things that've happened in my business...
Not to say things were dire or horrible beforehand (bills were getting paid, work was flowing through) but they were stagnant and unexciting.
"I've had my first $30K+ month ($33,346 if you want specifics)..."
MEET KIRSTY FANTON, ACCELERATOR CLASS OF '17...
I was taking on whatever projects got referred to me (a lot of which weren't particularly challenging or meaningful) and essentially treading water. I wasn't building anything. I wasn't deliberate in the opportunities I was creating for myself.
Jumping into the Accelerator changed that. I picked a niche (OMG COPY I LOVE WRITING!), created a brand, and started thinking of myself as a business rather than a freelancer. And things started happening.

I got some incredible projects (thanks to Kira), raised my rates, started getting enquiries from strangers on the internet, and got really excited about what was possible.
Now, 18 months later, I feel like I'm kicking some serious big-picture goals. I've got wonderful clients (all of them).
I'm booked out 3 months in advance. I've had my first $30K+ month ($33,346 if you want specifics). And the work I'm doing—both in and on my business—makes me deep-in-my-bones happy... most days ;)
Did the Accelerator do all of this on its own? No. But it's the foundation that ALL of this is built on. 100%. And my life would look very different right now if I hadn't got myself inside. So well played, 2017 Kirsty... well played."
I was immediately blown away by how deeply they cared about #1: helping you define what a successful copywriting career means to YOU (instead of fitting into a 'one-size-fits-all' box) and #2: equipping you with the training, templates, and community to guide you along every step of your journey.
There's no one I trust and recommend more than Kira & Rob for building your copywriting biz - no matter what stage you're at."

"When I first started working with Kira & Rob, I felt pretty good about my copywriting skills but had a lot of questions around the business side of things.
"Rob and Kira have helped me own my value (...and drastically raise my prices) feel confident going after the clients I know I can best serve, and become super-intentional about how I build my brand."
GO FROM QUESTIONING EVERYTHING TO BEING INTENTIONAL LIKE ANDREY ADISON...
EVERY OFFER NEEDS A "DON'T BE A JERK"
30-DAY 100% MONEY-BACK GUARANTEE...
Listen, if you join The Copywriter Accelerator and realize we're a bunch of losers... you have 30 days to yell at us and get your money back. Yelling optional. Actually, it's discouraged. Kira's ears are sensitive.
So, you've got an ENTIRE month to figure out whether or not you *really* like Rob's voice or Kira's nervous laughter or growing your business in a private room with some of the most talented up-and-coming copywriters we can wrangle.
You've got integrity, we've got integrity. Let's all shake hands and commit to doing the right thing. Cool?
"One year ago, I had a ton of clients and zero direction. Tons of random projects, but no gratification. I still thought I knew what I was doing... Until I found The Copywriter Accelerator.
"The generosity, transparency, community and combined creativity Kira & Rob bring to the digital table is unlike any program I've ever taken."
GO FROM BEING A GOOD COPYWRITER TO A GREAT ONE LIKE ZAFIRA RAJAN...
Kira and Rob taught me how to set up my business for repeatable success. From rock-solid systems to designing crazy cool packages (that I've had to trademark) and taking the plunge to niche down my audience... It felt like my business got off the Highway to Somewhere and onto the fast-track to 5-carat clarity.
Not only do I feel wayyy more confident selling my services and showing up in the right places, I learned so much about what it takes to go from being a good copywriter to a GREAT one.
I always kick myself for remembering that I had considered "trying it next year", because I wouldn't be making anything close to the income I'm earning now–or be as in love with my current client waitlist (seriously, now I LOVE my clients!).

In fact, I'd probably be applying to jobs on LinkedIn at 2 AM out of boredom. So if you have an inkling that you'll need this, chances are you 10001% do."
The Accelerator is basically a VIP backstage pass to their brains.
"Kira and Rob offer support, tips, tools, and expertise with zero pretentiousness. They're both really good at what they do, but that doesn't always make you a good teacher - that's not the case with Rob and Kira. They're both naturally gifted teachers and they guide you toward your goals with grace and integrity."
Chanti Zak is basically a rockstar, and she trusts us...

days
hours
minutes
seconds
days
hours
minutes
seconds
Go from the "Struggling Freelancer" to the "Fully-Booked Business Owner"
*PSSST! PAYMENT PLANS AVAILABLE*
"Before doing the program I very much had the 'employee mindset' that a lot of freelancers struggle with. Now I see my copywriting career as a business. Rob and Kira helped me to analyse and plan all the different parts of that business, and it's made a huge impact upon my working life and my income."
"The Accelerator gave me what I needed to make a fundamental shift as a copywriter...
MEET JON EVANS, ACCELERATOR CLASS OF '18
"For the first two years in business, I'd make decisions based on what "felt" right or "sounded" good. But you can't build a sustainable copywriting business on hunches.
Kira and Rob—and the Accelerator community at large—validated my better ideas, and made me rethink some of my more, um, questionable ones. I entered the Accelerator thinking I wanted to completely change direction in my business.
I left deciding to double down on what I'd built so far, and really focus on what was working—since now I knew what worked. It's not a coincidence that my business crossed the six-figure mark in the year since I graduated from the Accelerator."
"The biggest thing I got out of The Accelerator was: CONFIDENCE."
MEET EMILY MATRAS, ACCELERATOR CLASS OF '18
"I loved my previous career as an image consultant & wardrobe stylist. So when I realized I'd reached the tippy-top of my career, I decided it was time for a career makeover. Not just "slapping on a little lipstick" but a true "What Not to Wear" kind of makeover.
"My life has done a 180 since I first stepped into the virtual halls of The Copywriter Accelerator!"
GIVE YOURSELF A CAREER MAKEOVER LIKE TAMARA GLICK...
Even though I've always worked in "writing-adjacent" jobs, I never thought I could call myself a writer – even when I was doing writing! But, after subcontracting with a couple of established conversion copywriters I thought to myself "Ya know what, Glick? This is fun! This could really be something!"
That's when I found Kira & Rob (aka my Stacey & Clinton), TCC, the podcast, and a little somethin' somethin' called The Copywriter Accelerator.
This without a steady client-base, a community, or really an understanding of what my X-Factor was in the writing world. Their response? "That's bold...we're going to make sure you get there."
That was late-February 2018 and, sure enough, by September I was writing that letter and happy-crying as I hugged my colleagues at Nordstrom good-bye (knowing that I'd be back, hanging out at eBar click-clacking away on my computer anyway!).
My life has done a 180 since I first stepped into the virtual halls of The Copywriter Accelerator! I've defined my X-Factor, booked myself full with great clients every month, guested on the very podcast that started it all (heeeey!), found a whole bunch of kindred spirit colleagues in TCC and at IRL that I chat with literally all. the. time (shout out to my Accelerator Grad friends!), and even got accepted to Think Tank this year to continue my copy business journey – all in one year.
I'll never forget our first call when I told Rob and Kira that my goal was to write my resignation letter by Labour Day weekend...
I'm playin' with the Big Kids now!
I can't imagine how long these changes would have taken if I hadn't taken the leap of investing in myself by signing up for The Copywriter Accelerator. Whether you're a pretty seasoned writer, or starting fresh like I was, if you're ready to give your career a makeover do not pass "GO" – sign up for The Copywriter Accelerator right this second and get ready for your business makeover!"
"The first time Rob and Kira opened the doors to The Accelerator, I totally missed the boat.
"I now have a clear path forward, and tons of talented people who are also investing in themselves that serve as my professional inner circle"
DON'T MISS THE BOAT LIKE AUSTIN MULLINS DID...
Not that the program didn't sound appealing... it actually seemed like exactly what I needed to get to the next level, but the money wasn't there so I had to pass. Maybe you can relate. Luckily, the second time I got the chance to join The Accelerator, I jumped at the opportunity. That turned out to be a FANTASTIC decision.
Over the next few months, I made a ton of progress... I streamlined my onboarding, project management, and offboarding processes...
I cut down from two niches to one (this made my messaging MUCH clearer). I pivoted from the 'every project is unique' model to one driven by productized services with some specialized work. And I came the realization that the time to start promoting myself seriously is NOW.
So here's the deal... you only have a few days to get in on The Accelerator... you might be sitting there wondering whether now is the time to make the jump and invest in yourself and get the guidance you need to get to the next level.
If you want my advice, do it. Don't miss the boat like I did the first round. It was more than worth it when I finally did make the investment."
days
hours
minutes
seconds
days
hours
minutes
seconds
Go from the "Struggling Freelancer" to the "Fully-Booked Business Owner"
*PSSST! PAYMENT PLANS AVAILABLE*
DON'T WAIT UNTIL "NEXT TIME"...
We only open the doors to The Copywriter Accelerator twice a year, and we won't open the doors again to this program until Fall 2020.
"I've had way worse mentors than Rob and Kira. Turns out, they aren't nearly as mean as you think. They're just so darn lovable. And they've restored my faith in humanity. Or at least in people you meet on the Internet."
[Add clear-yet-clever-yet-comedic crosshead right here #winkyface]
MEET JUSTIN BLACKMAN, ACCELERATOR CLASS OF '17 (VOTED CLASS CLOWN)...
QUESTIONS? COMMENTS? MORE TULLE?
Contact Kira@TheCopywriterClub.com
Copyright © 2020 The Copywriter Club LLC | Photos by Renee Stengel Photography